The COP26 conference opens in Glasgow on October 31, 2021 and is generating considerable interest in the weeks leading up to the event. Officially known as the 2021 United Nations Climate Change Conference, it is the 26th UN Climate Change conference. As explained on the COP26 website, "COP stands for Conference of the Parties – the signatories of the United Nations Framework Convention on Climate Change (UNFCCC) – a treaty agreed in 1994 which has 197 Parties (196 countries and the EU)."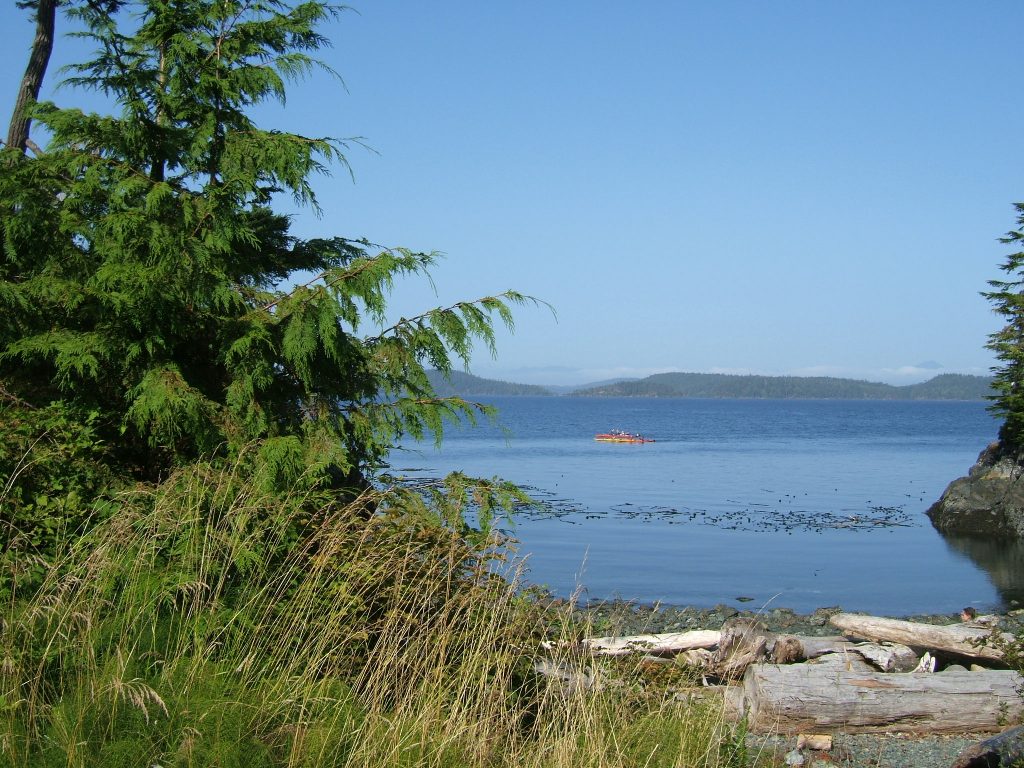 It is heartening to see the growing public awareness of climate change impacts and the sense of urgency being expressed this year. Leading health organizations have formed coalitions to advocate for climate action. A recent open letter – Healthy Climate Prescription – issued by the Global Climate and Health Alliance (a coalition of organizations representing 45 million health professionals) is a good example of this important collaboration. Describing the climate crisis as "the single biggest health threat facing humanity" the authors of the letter call on world leaders to deliver on climate action. Among the key demands listed are: "a rapid and just transition away from fossil fuels; for high income countries to provide the promised transfer of climate funds; and for pandemic recovery investments to support climate action and reduce social and health inequities." Likewise, leading international health journals have published a strong editorial that appeared in multiple journals in September with a vital message: "Reflecting the severity of the moment, this editorial appears in health journals across the world. We are united in recognising that only fundamental and equitable changes to societies will reverse our current trajectory."
The annual Lancet Countdown: Tracking Progress on Health and Climate Change report was released on October 21, 2021. Key findings are presented in five domains: 1) climate change impacts, exposures, and vulnerabilities; 2) adaptation, planning, and resilience for health; 3) mitigation actions and health co-benefits; 4) economics and finance; and 5) public and political engagement. Indicators are provided under each of the domains to give a quick view of changes since the previous report.
In Canada, the Canadian Association of Nurses for the Environment (CANE-AIIE) has been active since 2009. Their website features articles, presentations, and campaigns. CANE was among the Canadian signatories to the Healthy Climate Prescription letter, along with the Canadian Nurses Association, Canadian Medical Association, Canadian Public Health Association, and other organizations. I found CANE's definition of planetary health quite helpful in thinking about the health of populations and the natural world:
Planetary health is a recognition of the fact that human health depends on healthy natural environments/ecosystems, and moreover, that we as a civilization find ourselves at a tipping point. We have depended on our natural systems to promote human health to the point where the human population is healthier than ever before, but to achieve this, we have exploited the planet at an unprecedented rate. If we want to continue to safeguard human health, we also need to maintain the health of the planet and its natural systems on which we depend (CANE website, n.d.).
Nurses are being called upon to use our individual and collective influence. Writing in the International Nursing Review, Dr. Pamela Mitchell (2021) offers a thoughtful piece on Nursing's mandate in climate change. She notes that nurses have written about climate change in the context of the UN Sustainable Development Goals, and now urges collective advocacy to move our focus to climate justice and equity.
Dr. Sally Thorne's recent editorial in Nursing Inquiry, Awakening to the climate emergency, is a fitting reminder to nurses to pay attention to planetary health. As Editor-in Chief, she anticipates an increase in manuscripts on "a nursing response to the climate crisis" as we take up a shared goal (Thorne, 2021).
I believe that events of recent years are awakening us to the urgency to act as part of our organizations, coalitions, and nations in the quest for climate justice.
Post COP26 Update: The Global Climate and Health Alliance provided an assessment of what was achieved and what work remains. There is positive news in COP26's Glasgow Climate Pact "that re-commits governments to limiting temperature rise to 1.5C, in line with the most recent science" with concern about the lack of substance in the countries' commitments. Read more in the media release from Glasgow dated November 13, 2021.
The International Council of Nurses issued a strong statement on the final day of COP26: "ICN is calling for nurses and other healthcare workers to be included at the centre of climate change policymaking, underscoring that climate change is a health issue. As COP26 closes and leaders look ahead to COP27 next year, ICN says it is more important than ever that the voice of health professionals is heard on the climate change debate because if nothing changes nurses and health systems will suffer the consequences." See full media release (November 12, 2021).
By Nora Whyte – October 24, 2021 (Updated November 22, 2021)
I acknowledge with respect that I live on the Unceded traditional territory of the K'òmoks First Nation.
References:
Mitchell, P.H. (2021). Nursing's mandate in climate change. International NursingReview, 68, 279– 280. https://doi.org/10.1111/inr.12704
Thorne, S. (2021). Awakening to the climate emergency. Nursing Inquiry, 28: e12459. https://doi.org/10.1111/nin.12459