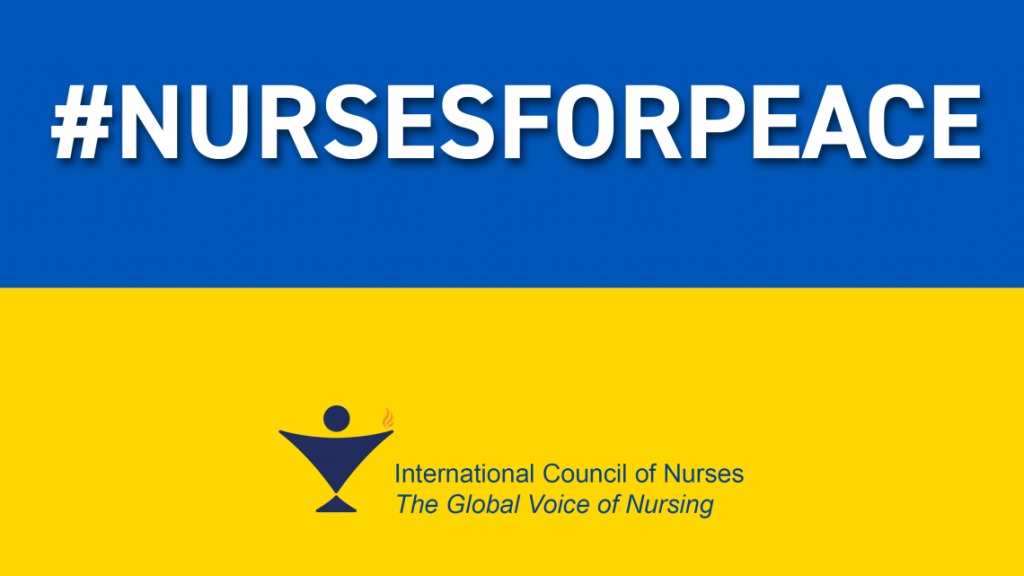 The International Council of Nurses (ICN) has launched a #NursesforPeace social media campaign to join nurses around the world in solidarity with the nurses of Ukraine.
ICN in partnership with the European Federation of Nurses Associations (EFN) and the European Forum of National Nursing and Midwifery Associations (EFNNMA) issued a powerful statement on March 3, 2022. Speaking on behalf of the global nursing community, they condemn the illegal invasion of Ukraine and call for an immediate ceasefire.
ICN is encouraging nurses around the globe to participate in the social media campaign and to add our support by signing the statement.
Thank you to ICN and European partners for your strong leadership at this critical moment and for demonstrating support for the Ukrainian people in this call for humanitarian action. For updates and suggested actions, please visit the ICN website.
#NursesforPeace
By Nora Whyte – March 3, 2022
I acknowledge with respect that I live on the Unceded traditional territory of the K'òmoks First Nation.