Highlights of 2019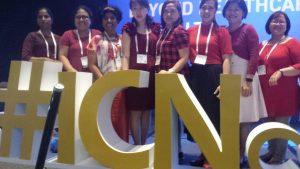 It was a banner year of professional highlights topped by participating in the International Council of Nurses Congress in Singapore where I presented a poster with Susan Duncan and met other delegates from many countries. Also in Singapore it was a great pleasure to reconnect with the team from the Canadian Nurses Association and other Canadian delegates representing nursing education, unions, professional associations and regulators. Susan Duncan and I wrote post-ICN reflections in blog posts and have appreciated the positive comments in response.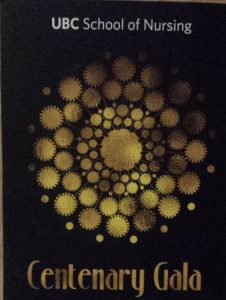 Other highlights included celebrating the Centenary of the UBC School of Nursing throughout 2019 by attending a beautiful gala in May and the inaugural Verna Huffman Splane Public Health Nursing Lecture in September. Both events provided opportunities to honour those who have contributed to the profession, to meet colleagues and to build on the legacy of earlier generations of leaders
Looking Ahead

The International Year of the Nurse and the Midwife has launched and will be a focus of global attention and action throughout 2020. Barbara Stilwell, executive director of Nursing Now, has written an excellent overview in Off the Charts – the blog of the American Journal of Nursing – in which she notes the current challenge of a global workforce crisis, the vital role of nurses and midwives in contributing to universal health coverage and new opportunities to raise the visibility of nursing and midwifery during 2020. Read her post here and visit the Nursing Now site for updates.
My own 2020 projects include:
Involvement with the Nurses and Nurse Practitioners of BC (NNPBC). I have signed up for NNPBC's Ambassador Program and look forward to contributing to our professional association in British Columbia through an exciting new phase of activity getting underway this year.
Continuation of writing projects with colleagues including blog posts on policy themes.
Contract work with the Nuu-chah-nulth Tribal Council Nursing Department to update nursing policies in preparation for accreditation this year.
As we move into the first month of 2020, I remain committed to my local and global involvement and will follow events with interest in what promises to be an outstanding moment for our profession.
By Nora Whyte – January 7, 2020
Twitter: @NoraBWhyte