In advance of International Nurses Day on May 12, the International Council of Nurses (ICN) has produced a new publication for this year's campaign: Nurses: A Voice to Lead – Health for All. Case studies and photographs from different countries are woven into the document adding rich examples of nursing's voice to lead in the current era. See the International Nurses Day Resource page to download the full document or to view online.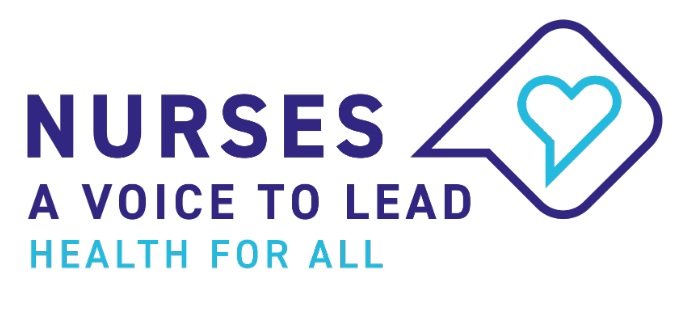 The introductory message from ICN President Annette Kennedy provides inspiration on this year's theme of Health for All. She describes nursing advocacy for improved health and health services in communities and at the level of the United Nations General Assembly. She notes that the "time is ripe for nurses to assert their leadership" and concludes by stating "…nursing has vast potential and value if appropriately harnessed to finally achieve the vision of Health for All." (ICN 2019, p. 4).
The three-part document begins with a section on Health for All outlining the background of the global health for all movement initiated in 1978 at the Alma Ata conference on primary health care. It presents links from Alma Ata to the current push for universal health coverage. The second section – Global Health Challenges Affecting Health for All – offers an in-depth look at six current and future health challenges and ways in which nurses are contributing to solutions.
I found the third and final section on Leadership to be particularly interesting – linking the historical roots of nursing leadership to a renewed political focus. One case study features a parliamentarian in Malawi who draws on her public health nursing background to make a difference in improving her country's health system. A second case study highlights the work of the Nurses on Boards Coalition aimed at having more nurses on boards, panels and commissions where they can bring an effective presence on health-related policy initiative.
I recommend this publication as a great resource to be studied and discussed beyond National Nursing Week in Canada (May 6 to 12). See the ICN and Canadian Nurses Association websites for additional content, posters and ideas.
By Nora Whyte – April 26, 2019